Two of our  CSI gems have flown the coop – for a little while at least!.  We are actually very happy for both Daniel and Sam to head away overseas … to North America, Europe, and Asia … we are also very envious!!
Daniel is going to do some research overseas with both Russian and Swiss experts in the field of ultrasonic testing of concrete.  As we 'can't live without him', we will be in regular contact with the details of his research and are looking forward to hearing about his progress!!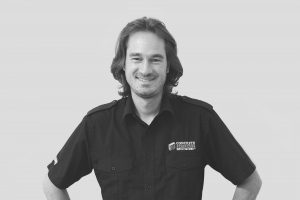 CSI is aware that the documentation for the devices shows the arrays and their use. Consequently, we were aware that orientation of the devices relative to rods within the concrete, could have a bearing on how well the rods or flaws might be resolved.  CSI want to ensure that the equipment they will be using will meet the challenges presented to us by structural engineers and be a welcome addition to our 'stable' of NDT testing services.
Our aim at CSI is to have the ultrasonic services ready to go after the research is completed successfully at the 'coal face' – with both the manufacturers and the scientists that have offered to work with us.  Daniels research in Europe will be extremely helpful in CSI's continued growth and innovation.
While Daniel's trip is all about work, Sam, however, is away for 10 weeks on a big HOLIDAY!!  Sam is an amazing team member and his holiday is much deserved; we hope he has a fabulous time and we look forward to welcoming him back in August!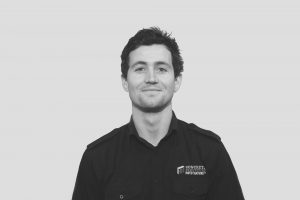 Sam is visiting several Continents in the adventure of a lifetime … from San Fran to Alaska, Europe (including Iceland) and home via India (and other parts of Asia, as yet undisclosed!).
Sam was farewelled at breakfast and sent off with a boomerang postcard.  We hope to be able to share some of his exploits when we receive it???!  Haha
Keep an eye on the CSI blog page for updates on Daniels research over the coming months and maybe even the odd photo or two from Sam on our Facebook and Twitter pages.
While Daniel and Sam are traveling the globe, we still have plenty of the team still in New Zealand working away. If you have any questions for us or are in need of any of the CSI services just drop us a line here or phone 0800 33 7767.