As We Wind The Clock Back We Welcome Daylight Savings.

This month at CSI we welcome Paul Guerro to the Wellington team and we are excited to see our Anchor testing service ramping up around the country.
It is a pleasure to welcome Paul to the Wellington CSI Team. Paul had a baptism of fire! Off to Dunedin to work an 80 hour week with the BOSS! Allegedly he coped admirably with the hard labour and long hours. Whew, It won't always be this way, Paul, despite the 'ribbing' you get from the others 😊 .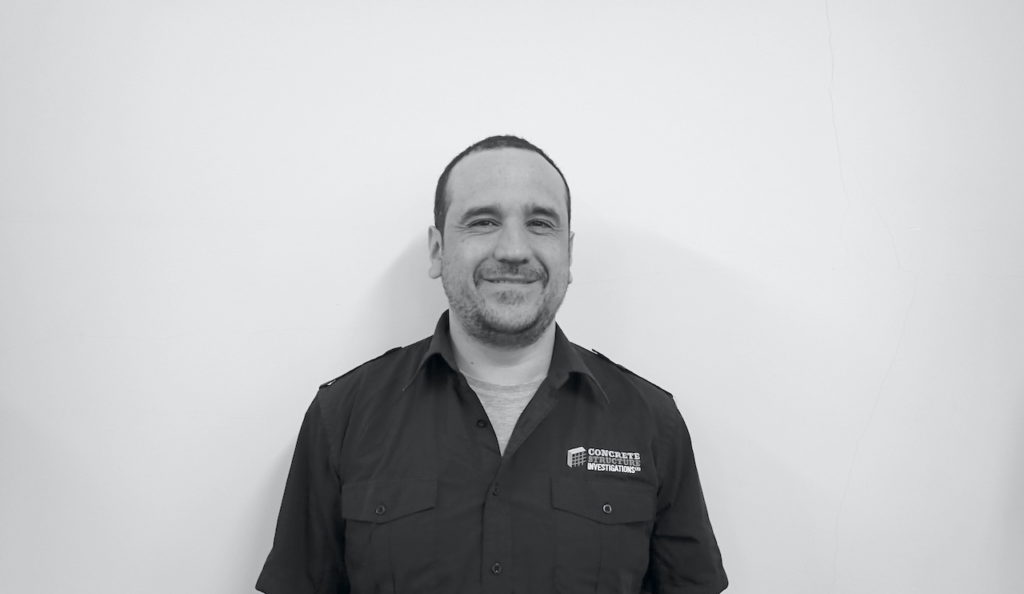 "Hola, I'm Paul Guerrero a Mechanical Engineer with a professional background focused on NDT in construction, metal-mechanic, oil & gas industry, and mechanical design. From the start of my professional path, I've been performing and developing skills in NDT categories such as Ultrasonic, Magnetic Testing, Visual Testing, Penetrant Testing, Welding Inspection, and GPR; always facing the different challenges, staying focused to bring professionalism and dedication to the services; which are my passion. Nowadays, I have the privilege of being part of the Concrete Structure Investigation's team, a company that is in constant growth, always focused on the innovation of new services and devices allowing us to identify and provide a clear view of what is under the concrete"
—–
ANCHOR TESTING AROUND NZ
CSI has already made a start on Anchor Testing around the country and are very excited about this service ramping up. Given the enquiries so far we have imported a comprehensive UK Hydrajaws Testing kit from Allfasteners in Australia.
Bluetooth reporting will allow CSI to give instant reports from the site, giving a faster reporting and cost-effective service.
1. 0-25kn
2. 0-50kn
3. 0-145kn
All Bluetooth reporting capable, the 0-145kn is a bit of a monster at 25kg. CSI also have spare Bluetooth gauges we can use with the heavier duty rams
Other Testing 0-500Kn
#AllFasteners #Hydrajaws
Summary of services
Expoxy anchors
Mechanical Anchors
Post installed Rebar
Shear load testing
Bespoke testing
Safety Lifeline testing
Handrail pushover testing
Scaffold tie back connections
Safety Lifeline testing
Handrail pushover testing
—–
That's all From Us at CSI This Month. Please let CSI know of your Anchor Testing needs.
Click here for more information on Anchor Testing.
Call Us On 0800 33 77 67

—–