We are pleased to hear that there have been no reports of fatalities or injuries.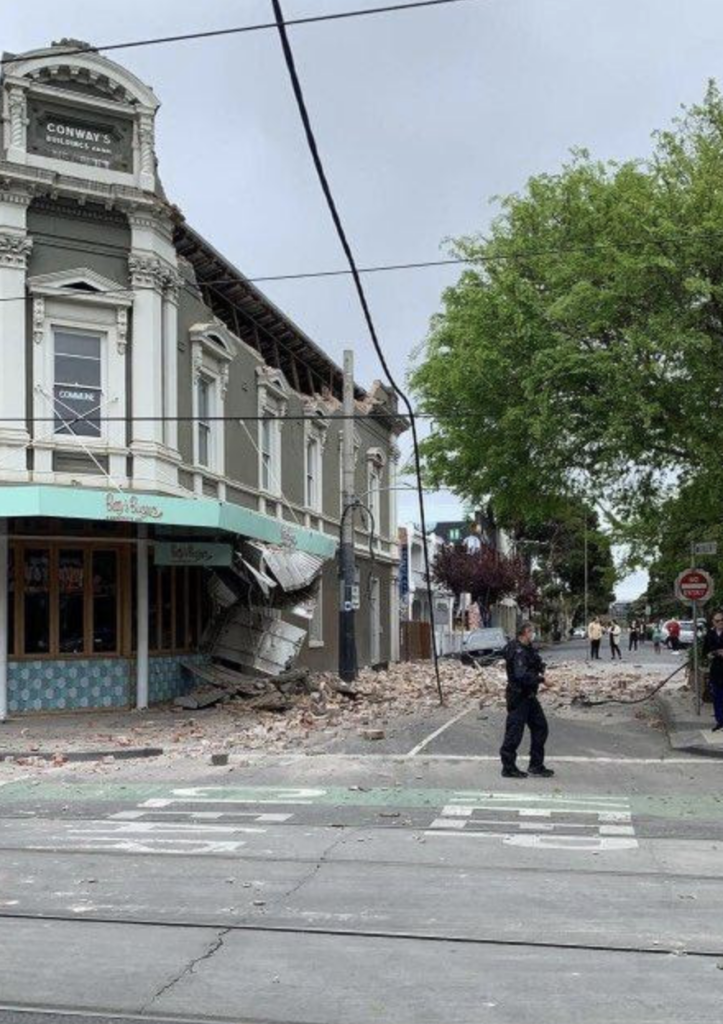 For many of us we have friends and relatives living in Melbourne, and let's not forget the 'friendly rivalry' between Aussies and Kiwis. May you all stay safe.
Moving forward here's hoping the repair bill is not too huge and that the population has avoided disaster.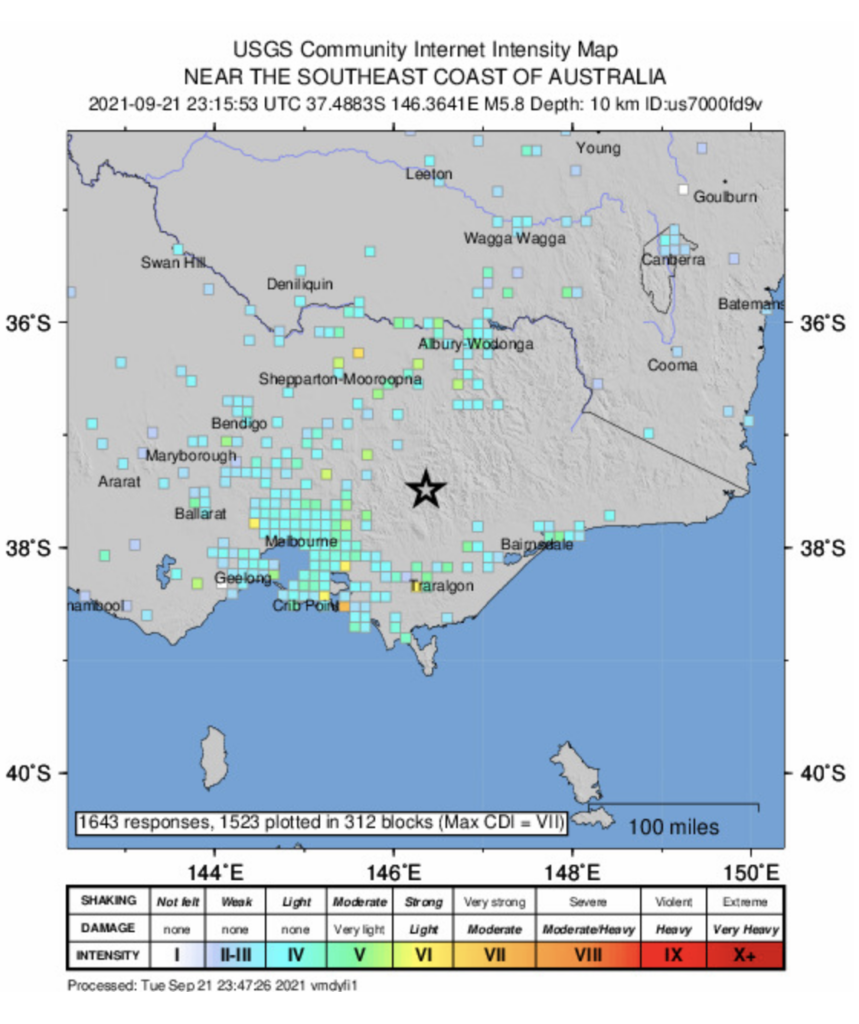 New Zealand's GeoNet tweeted:
"This is the largest on-land earthquake in Australia since 1997. Earthquakes in Australia are reasonably uncommon, being far from the active tectonic zones of the Australian plate (like the one we live on!)"
A seismologist has told ABC radio in Melbourne this morning that it's the biggest earthquake Victoria has experienced since European settlement and there will be aftershocks, potentially one magnitude lower.
Victorian Premier Daniel Andrews made the first official reaction to the earthquake, tweeting at 9.47 am: "Yes, that was an earthquake."

Prime Minister Scott Morrison then fronted a press conference in Washington DC – where he is taking part in the Quad leaders summit – to reveal the "rare event" had so far led to no injuries. "These are very rare events in Australia and I am sure people would have been disturbed by that, particularly in the most immediate area affected," he said.
"The agencies at a state government level are there responding, and the federal government will provide the support that is necessary."
The shudders were felt by the ABC Breakfast newsroom in Melbourne, where reporters said it was "quite frightening".
"We were chatting here in the studio after the show after we threw to you in the morning's coverage. We were chatting away and all of a sudden the studio started shaking, noticeably shaking violently."

Australia's Sky News is reporting damage to some buildings in Melbourne, along with the vision of people milling in the streets of the CBD as offices are evacuated for safety precaution reasons.
—–
We Hope Everyone is Safe and Well in Melbourne And As Always,
Call Us On 0800 33 77 67 Or Request a Quote Here.
—–