CSI is proud to become a member of the New Zealand Non-Destructive Testing Association (NZNDTA). The NZNDTA Inc represents the interests of New Zealand non-destructive testing practitioners in New Zealand and internationally.
The NZNDTA has a Memorandum of Understanding confirmed with a Certificate of Cooperation with the Australian Institute for Non-Destructive Testing (AINDT). They work closely together on the harmonisation of Non-Destructive Testing (NDT) certification internationally through the membership of the International Atomic Energy Agency (IAEA RCA group).
In November our very own Michael and Kurtis had a chance to present at the NZNDTA AGM, they offered a unique perspective of non-destructive testing on Concrete and Steel structures. NDT plays a significant part in ensuring the safety of industrial plant, aircraft, shipping, and the building industry to ensure quality of workmanship, that is why many members of the NZNDTA are in diverse industries such as Aviation, Power Generation, Mechanical Engineering, Oil Extraction, Inspection of Pressure Vessels (such as gas turbines) and Structural Steel testing for compliance.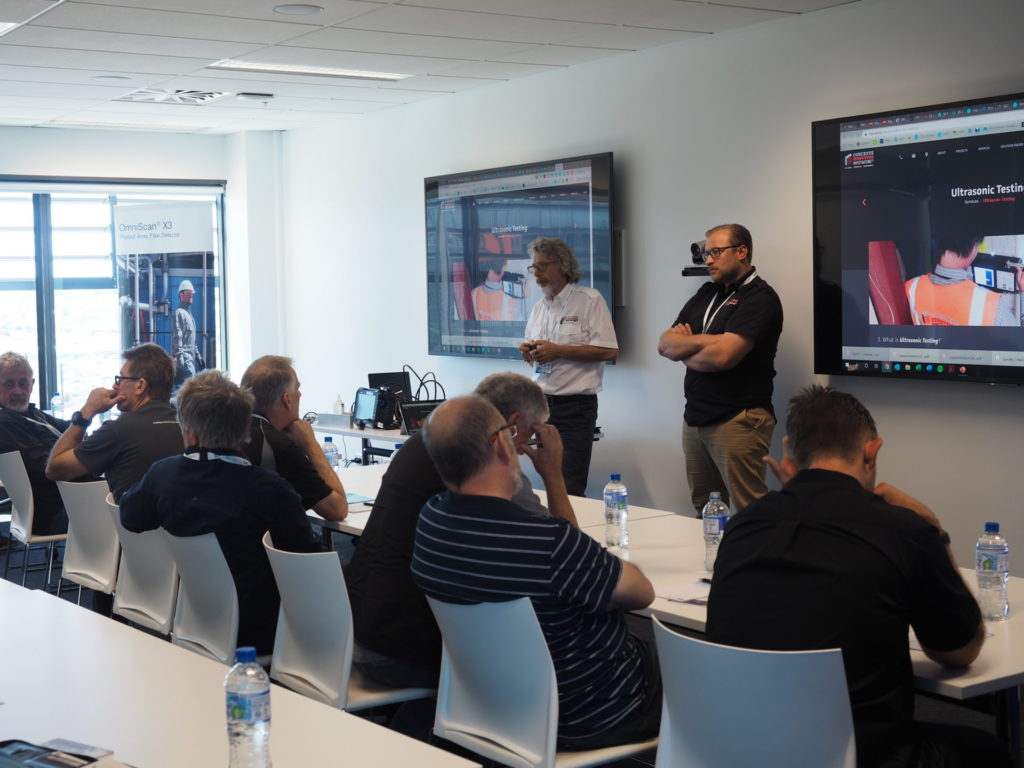 The NZNDTA is keen to develop standards for NZ operators of NDT and has started the process in earnest. CSI were lucky to be able to look at the macro view of how some training modules might shape up in the future; what elements of training would be included and how long each level of competency might take. CSI applaud the implementation of this new initiative, our team is very happy to help where ever possible with our technologies: GPR, Electromagnetics, and Ultrasonics. Standards of testing competency have long been an issue pushed for by CSI, it is very exciting for us to see a commitment to making this happen. It may be a long and windy road ahead, but at least we are now navigating that road!
At CSI we're passionate about the NDT industry and improving it for everybody. Please don't hesitate to contact us with any questions you may have about the NZNDTA and the development of new NDT standards.
Phone
North Island – Central and North, Auckland: 0800 33 77 67
Greater Wellington region and South Island: 0800 30 20 20
Email: info@csiscan.nz