The CSI team would like to say happy holidays to everyone. Christmas is approaching fast it's time to get those last-minute jobs sorted. Like many at Christmas time, we wanted to get away and enjoy some nice weather. As luck would have it, just last week a couple of the CSI team took a trip to a popular holiday destination – however, it was not for the usual holiday reasons – the team was over helping out with some NDT work.
CSI International…
The CSI team had their first job in Asia-Pacific, how lucky are we? The job came with its fair share of challenges, including our bags missing two connections! (The usual luggage drama). The team was lucky to be greeted with hot weather, a quick adjustment for us to prepare for a good Kiwi summer, although the humidity was pegging in the 80th percentile, whew! While we were soaking up the sun our team was still working hard, we made some great contacts and had a chance to look around a previously uncharted region for a couple of the CSI staff. Highlights from our trip included fresh produce such as local fish, fruit, and veggies as well as extremely helpful and friendly locals. We were lucky to have an accommodating team helping us get the job done. Once our equipment arrived, we got straight to work and were able to do an efficient job. Although it was a work trip, we picked up a few locally made pressies to take home in time for Christmas.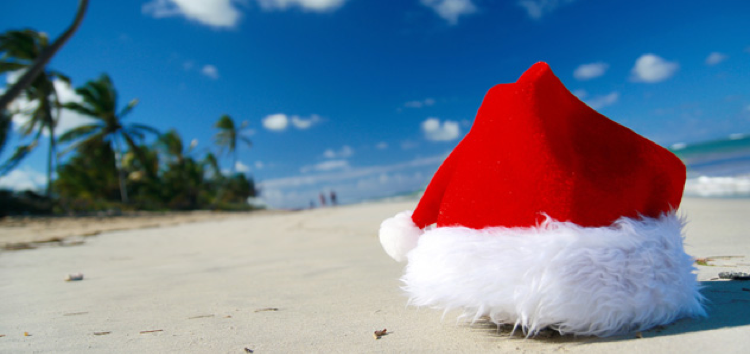 Tips for a stress-free Christmas
While we were fortunate enough to get away early a lot of you will be gearing up for Christmas and a breakaway. If you're working right up to Christmas like we are then the holidays can be a busy time. We have some tips for a stress-free Christmas.
Make sure you plan ahead: Stress plays a big part in what we do during structural testing and one tip we have learned at CSI is to plan ahead. Construction needs a lot of planning and consideration of various factors when it comes to building a stress-free structure, to a lesser extent the same applies to your family Christmas dinner. If you meal prep, grocery shop and buy your presents in advance you can save yourself a lot of stress on the day.

Delegate tasks, they say Rome wasn't built in a day, but it also wasn't built by one person either. You don't have to do it all yourself, at CSI, teamwork is a must, we work together to get the job done.

Lastly, try to relax and enjoy yourself. After a very busy yet productive year at CSI, we too need a break to prepare for 2020. The holiday season is a time to relax and recharge the batteries as we enter a new decade.
CSI Holiday Hours
Our team can work in any condition – humid or not and can get an efficient job done no matter where we are. CSI is not just limited to work nationally we also work internationally. If you NDT help in the new year either locally or overseas, contact us to get the job done. While we will be officially closing this Holiday period between the 20 December to 6 January – we do have a local team available for any last-minute urgent work.
Enjoy the holiday season, travel safe and if you do need a hand with any work, please feel free to contact us.