A LIVING HELL: APARTMENT DISASTERS
It was heartbreaking to see this documentary in its entirety last night; the human cost of systemic failure in just one troubled sector of the Building Industry was laid out for us all to see.
People whose lives have been wrecked by their 'lifetime investments' being leaky and structurally unsound 'lemons'! In some cases these are people who have moved to NZ from untenable situations in their home countries; have worked hard to find employment and settle their families somewhere 'safe' and become contributing members of NZ society. In other cases these apartments were investments for people approaching retirement; a way to support themselves in old age. For others, NZ residents making their first home purchase. Yet another group being the high-end purchaser who discovers their million dollar apartments are practically worthless.
No story is a good one.
Here's a link to A Living Hell: Apartment Disasters (keep an eye out for Jane and Michael at the 32-minute mark). CSI were very proud to take part in this documentary, we hope this encourages the 'powers that be' to look at the Systemic Failures that exist here in NZ.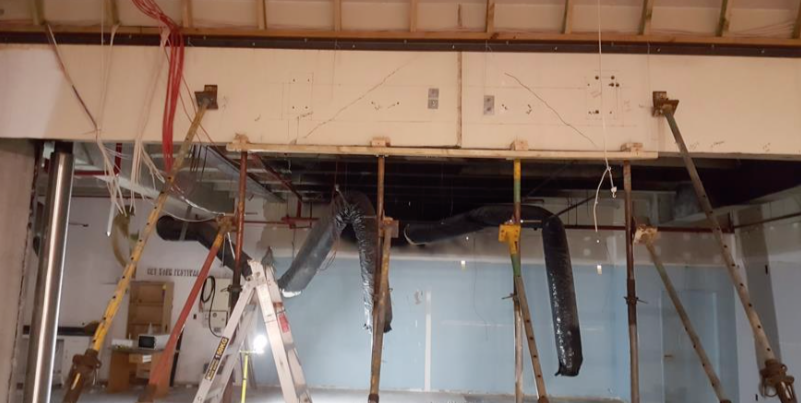 CHAOS IN CONSTRUCTION
In 2019 Concrete Structure Investigations (CSI Ltd) published a paper 'Chaos in Construction: The Fall and Fall of NZ Structures' having discovered through our Non-destructive Testing methods (NDT) many of the same issues that have come up in this documentary.
In our opinion NZ needs for this systemic failure in the Building Industry to be taken seriously. The problems have developed and increased over more than 40 years and despite numerous warnings, the problems are only getting worse as shown in this documentary.
While pre 1980s Building Codes may have been less rigorous; the people working in the industry ensured there was more compliance and good practise within those codes. And most importantly more rigorous independent Quality Assurance (QA), via Clerk of Works etcetera. Another aspect strangling the Building Industry has been the monopolisation of Building Materials in NZ.
This pushes prices to unsustainable levels, forcing all involved in building to cut costs in all other areas, including Training of Staff, Supervision on Site and QA …
The list goes on …
READ CHAOS AND CONSTRUCTION PAPER
—–
The Government talks of Compliance Costs, and keeping them down; this is a completely false economy.
The total cost is what is important. We would be better to have true competition in Building Materials, independent QA and minimum Training and Supervision Regulations in the entire industry.

The WASTE of money in NZ Construction is eye-watering for the following reasons, in our opinion:

It is such a false economy with the focus on 'cheap builds' – the cheap build mentality actually creates incredible expenses for the country as a whole down the track! Sometimes faster than you'd think. Construction Companies (at a rate of 80%/4 years) going bust and all the subtrades they take down with them, litigation and Liquidated Damages costing the industry a fortune, the fact that variations are tacked on to the price anyway, 'stresses on buildings' being discovered and having to be investigated and retrofitted, Councils being the 'last man standing' and having to fork out public money for fixes and compensation.

Putting bad buildings up in the first place and then having to fix them later (if it's possible) is FAR more expensive than doing it right the first time. Lawyers and unscrupulous private developers (who transfer risk) are the only 2 groups that seem to be doing well out of the situation. This is without taking into account the huge health and safety, social and financial cost to the country when we have severe and/or repeat earthquakes that will showcase buildings not correctly constructed, not to mention slow deterioration of badly constructed buildings that may one day catastrophically fail (even without a natural disaster initiating the failure).
True quality and productivity go hand in hand.  Do it once and do it right.  The only way to achieve cost effective buildings is to have a productive, competent, skilled and ethical workforce producing a quality product.
—–
We're New Zealand specialists in structural inspection and detection. If you're looking to learn more about Non-Destructive Inspection, drop us a line directly via email or phone 0800 33 7767.